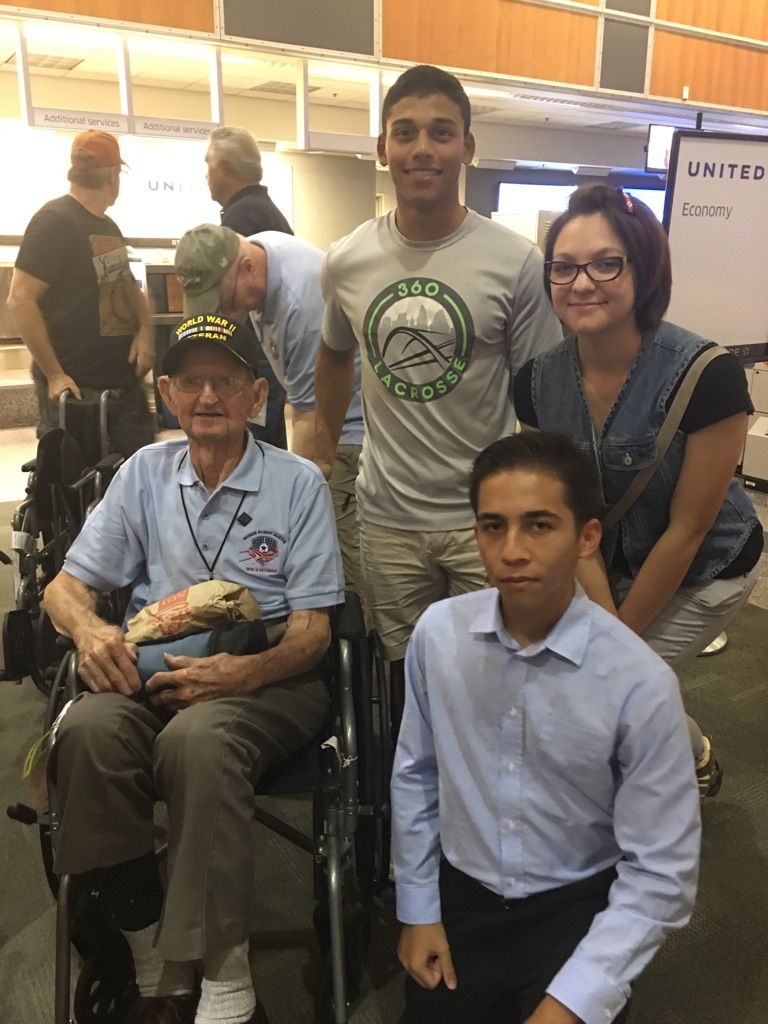 I mostly volunteered with my Air Force ROTC detachment at University of Texas this semester. It is convenient, as they always arrange rides to and from volunteer events, but the causes are often hit close to home. The events are often veteran related, something close to my and many military kid's hearts. My father is an active duty officer who has been deployed, my grandfather a Vietnam veteran, and I have an uncle who fought in the gulf wars after all.
The first event I participated in was welcoming home an Honor Flight of World War Two veterans coming back from Washington D.C. They had spent time visiting the monuments, and we were there at the airport to provide some company. These men were older, and much of their family had passed away, so a big welcome home definitely created a few smiles. More than happy to share their stories, my friends and I spent time listening about how much the world had changed, how seeing the D.C. monument affected them. Sometimes the best service is just comfort and friendship provided to those who may be lonely.
The second event was very close to me, rather our Detachment. Mr Miguel is retired Navy, and he acts as the supply officer for our detachment, distributing and tailoring uniforms for the cadets. Recently, his wife had gone through life saving surgery, and to help the family get back on their feet, we ROTC cadets decided to fundraise. The Circuit of Americas, with a big Formula One event coming up, asked our Detachment for help. The money they paid us went towards helping Mr. Miguel and his wife. Some of it even went to making them a homemade meal. That was well worth the seven hours we spent scanning tickets and directing people around the track.
These events might have a small impact, I know I only benefited a few people through each event, but volunteering isn't about the size of the impact for me. It is about making a difference anyway I can, changing someone's life or easing their difficulties. It is about hearing those veterans laugh, seeing Mr. Miguel's smile. That was all the gratification I needed. People should volunteer for that, the warm satisfaction of having helped someone out, no matter how small.