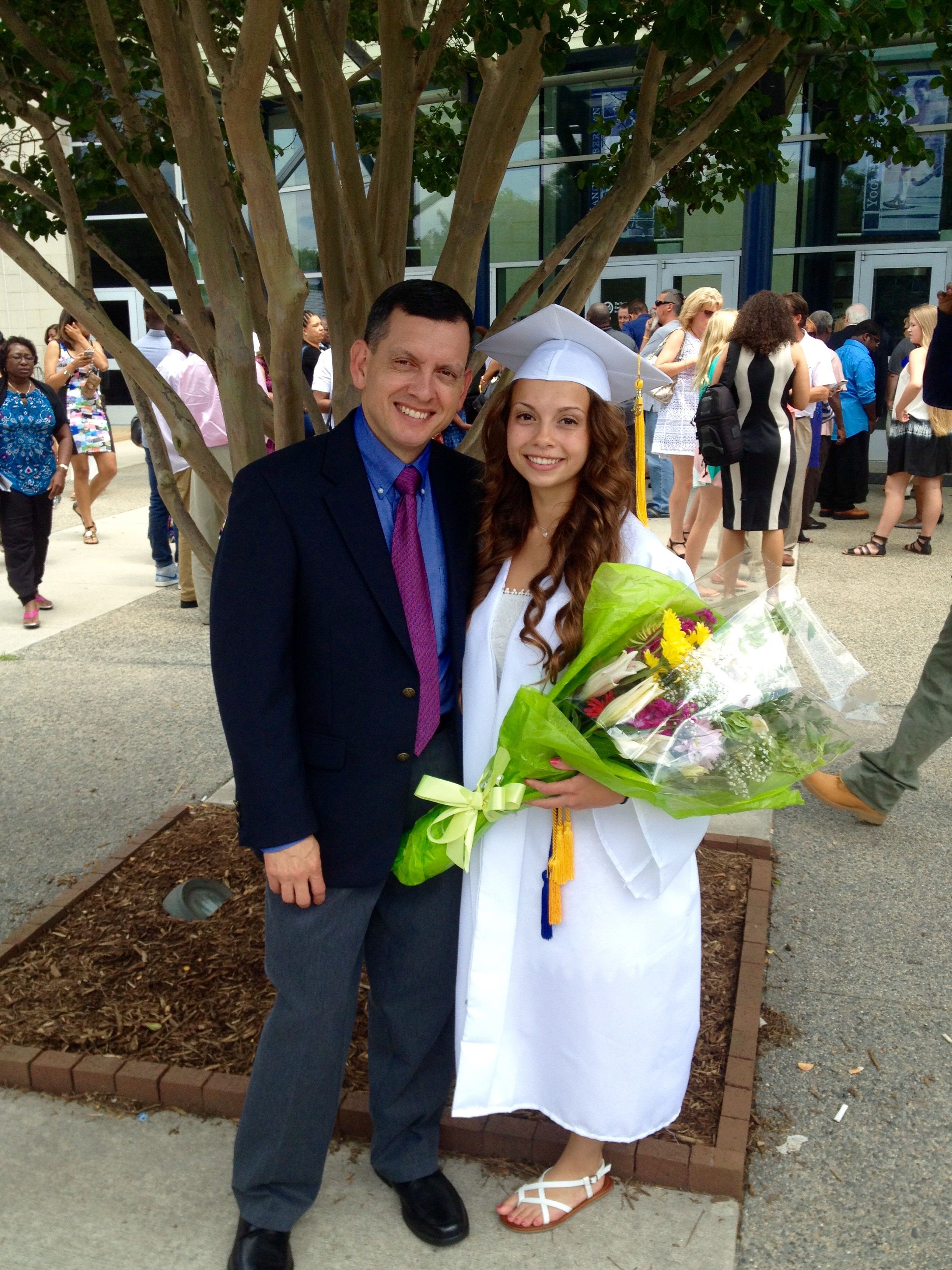 What does being a military brat mean to me? Well first and foremost, it means having a very interesting and spread out childhood. As a Navy Brat in particular, my family and I moved along the east coast as I was growing up, going wherever the military needed my dad. Although I was born in Maryland, the majority of my childhood memories come briefly from Virginia Beach, but especially from Georgia and growing up on base housing. Being a brat living on base was probably one of the best things ever, because all of my best friends were my neighbors, and all of the best playgrounds were within walking distance. While living on base in Georgia was the dream for those couple of years, my family and all of the other families eventually had to move away again, and I first learned my first important lesson that comes along with being a military brat- change is hard. Leaving my house, school, and all of my friends each time we moved was of course difficult, but those experiences served to help me learn to adjust in new environments and make the best out of situations. From those experiences I have learned to welcome change and transition quickly, which I believe has helped me with my successes thus far in life.
Being a military brat, in addition to being open to change, also means having the utmost respect for my country and the men and women serving to protect it. I grew up watching, and still today see, the work that my father does and the sacrifices he makes in order to perform his job to the best of his ability. Not many men or women are strong enough to make the sacrifices the he has made, including leaving for months at a time in order to serve on deployment. While I respect the men and women serving, I also greatly respect the families of military members, as they too have given up great sacrifices in order to support that service. While my father was away on deployment, my mother was holding down the fort at home with my brothers and me all by herself. She never complained and always did the best that she could for us, and I will always be grateful for all of the work that both she and my father have done for me and brothers. Both of my parents exemplified the meaning of hard work, and that is something that I will always carry with me, doing my best to work hard in everything that I do.
Currently, I am attending Randolph-Macon College where I am a member of the field hockey team and studying biology. Going into college, it was my plan to major in biology and then go on to medical school. However, since being in school and taking different classes, I have realized that is no longer what I desire to do. The thought of changing my entire life plan was a bit scary at first, but because of my experience with adapting to new challenges growing up, I am no longer worried about the change and instead am greatly looking forward to it. I am still remaining on a medical path and I have decided to now go into nursing and will be transferring to George Mason University in the fall of this year in order to pursue that path. Being a military brat has helped me embrace this change in my life, and I plan to carry the values of hard work and selfless service that my parents so greatly demonstrated for me into my profession and throughout the rest of my life, no matter where that may take me.